Standard online system for individual or small asset groups
Economical solution with 6 or 12 channels
Simple installation directly on the machine
Lower installation costs
Broadband and narrowband monitoring
RPM-dependent tracking of frequency bands
Independent alarm generation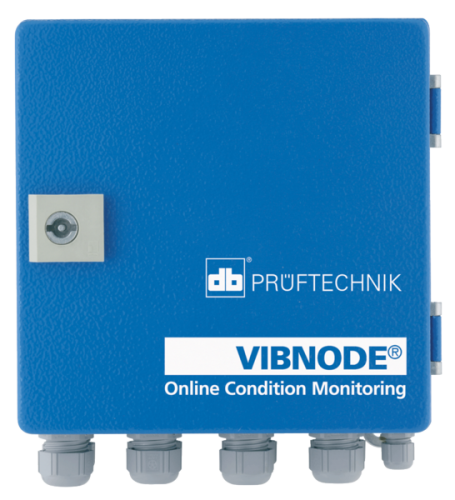 VIBNODE is the cost-efficient solution for monitoring production-critical standard machines. The compact size of VIBNODE allows for installations next to the machines hence installation costs are kept low.
VIBNODE measures FFT spectra, envelope spectra, overall values, and much more on 6 or 12 channels. This versatility always makes it the perfect fit for your application.
VIBNODE provides advanced alarm handling tools like variable band alarms and alarm trending. This allows for monitoring specific machine failures like unbalance, misalignment, gear mesh and bearing failures. In case an alarm threshold is exceeded the relevant maintenance personnel are automatically informed via email, SMS or Ethernet.
Intelligent data management tools keep the data volume low. The Ethernet connectivity of VIBNODE allows for easy integration into existing IT infrastructures.
Like most PRUFTECHNIK Condition Monitoring products, VIBNODE operates with OMNITREND, the proven and intuitive vibration analysis and reporting software platform.
As with all our Online Condition Monitoring systems you will benefit from free software and firmware updates and low ownership cost.